Sadly, Most Men of God Have Been Reduced to Mere Content Creators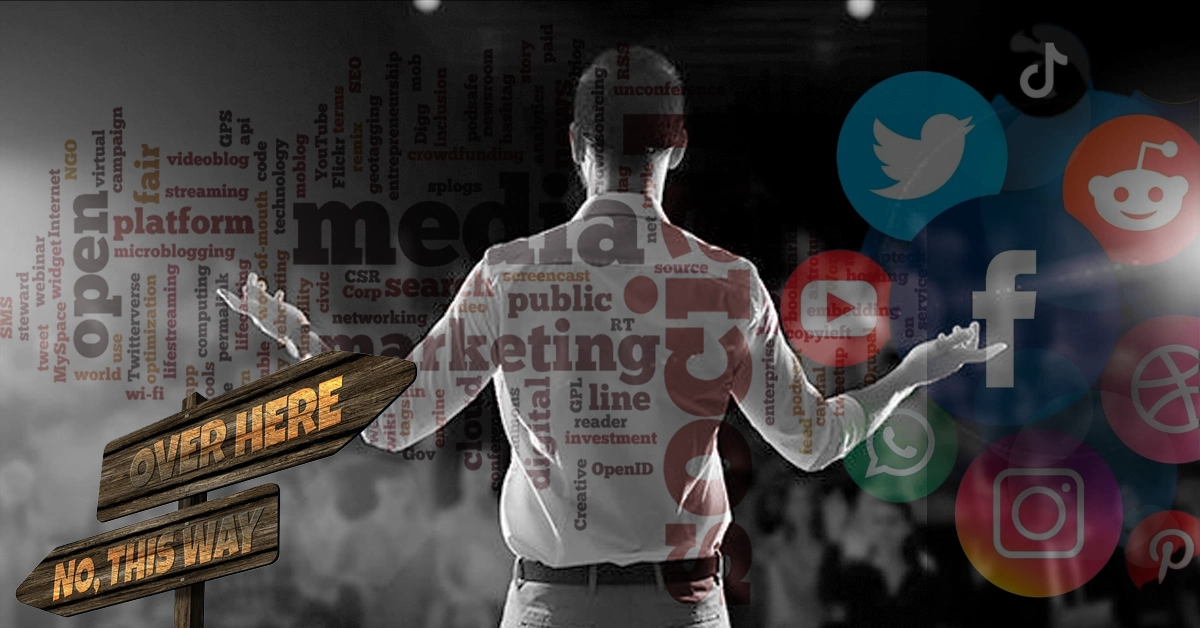 I have been seeing sermons in churches recently, they center what has been happening in the news and social circles. Suddenly, every flyer is about a church being against LGBTQ+ and cults. Sermons are not centered around taxes. It seems like the Shakahola wave is now stale news and the church needs more trending content.
The Church is really striving to be authentic and relevant and that's why they want to show the child of God that they have it. They want, with vehemence, to prove their worth to fallen men they are called to save. They are desperate to be relevant to the government and social circles.
It is devastating that the Church wants to fit it whereas they should be the anchor and the pillar. The church should be what the broken child of God should look up to for healing in all ways, counsel and comfort but that's not the case.
We are having a church that is more like an organized corporation that is always on the news giving press releases condemning the ways of the devil. They have stooped so low to advertise their weakness to the devil's media. You will hear a church which claims to be of God announcing on media that they are against the LGBTQ+ on a platform that promotes those vices.
It is sad that the church which is supposed to give life, now gives death to teenagers and is now awakening little kids to the agenda of the devil thanks to the so called trendy modern pastors who generate content or rather what they call sermons from what is trending in the media.
The Bible says.
The thief does not come except to steal, and to kill, and to destroy. I have come that they may have life, and that they may have it more abundantly.

John 10:10 NKJV
The Bible also cites;
Jesus said to him, "I am the way, the truth, and the life. No one comes to the Father except through Me.

John 14:6 NKJV
Dear modern pastor, does warnings about LGBTQ+ give life? I heard some pastors say gayism and lesbianism is a new trend that should be condemned because the bible says we should rebuke and condemn.
LGBTQ+ is an age old thing that was way before even Jesus was born. Sodom and Gomorrah is notoriously known for even trying to have sex with angels. The men of the town were so pervert that the only beings they had not tasted were angels.
Jesus comes and he never condemns it but instead gives life. Sadly, a modern pastor wants to show the masses how he is advancing the kingdom of Jesus by exposing and making known the vices of the devil. Dear man of God, instead of exposing, why not give life?
If Jesus were to condemn every sin and every trending the vice, the Bible will be full of many "do nots" the very thing he came to abolish – the law. Jesus biggest weapon for the law and its effect was compassion.
In Luke 7:13 Jesus had compassion for the widow who lost her son;
And when the Lord saw her, he had compassion on her, and said unto her, Weep not.

Luke 7:13 KJV
When Jesus was feeding the four thousand he had compassion for the hungry and tired who were listening to Him;
Then Jesus called his disciples unto him, and said, I have compassion on the multitude, because they continue with me now three days, and have nothing to eat: and I will not send them away fasting, lest they faint in the way.

Matthew 15:32 KJV
Even to the lost, Jesus had great compassion for the people;
But when he saw the multitudes, he was moved with compassion on them, because they fainted, and were scattered abroad, as sheep having no shepherd.

Matthew 9:36 KJV
And you know what he continued to say in the next verses?
Then saith he unto his disciples, The harvest truly is plenteous, but the labourers are few;
Pray ye therefore the Lord of the harvest, that he will send forth labourers into his harvest.

Matthew 9:37-38 KJV
We have a true harvest but the laborers are indeed few and we are praying that the Lord sends forth laborers into the bountiful harvest of God. It is grieving that the laborers are working for the agenda of the enemy to expose and distance themselves instead of having compassion and embracing the lost leading them to the true light of God.
I am always fascinated by how God handled the lost. In Genesis 3 we see God covering Adam and Eve;
And the LORD God made garments of skin for Adam and his wife, and He clothed them.

Genesis 3:21 BSB
We see God covering the Israelites day and night;
By day the LORD went ahead of them in a pillar of cloud to guide them on their way and by night in a pillar of fire to give them light, so that they could travel by day or night.

Exodus 13:21 NIV
And there are so many situation in the Bible where the God covers his people even when they do grave things in their sight. On the other hand, we have modern men of God whose work is to expose and call out the devil. Well, they are just advancing his agenda not knowing that there is a reason why he is called the accuser of brethren.
Then I heard a loud voice saying in heaven, "Now salvation, and strength, and the kingdom of our God, and the power of His Christ have come, for the accuser of our brethren, who accused them before our God day and night, has been cast down.

Revelation 12:10 NKJV
We also see the devil accusing Job;
Again there was a day when the sons of God came to present themselves before the Lord, and Satan also came among them to present himself before the Lord. The Lord said to Satan, "Where have you come from?" Then Satan answered the Lord and said, "From roaming about on the earth and walking around on it."

The Lord said to Satan, "Have you considered My servant Job? For there is no one like him on the earth, a blameless and upright man fearing God and turning away from evil. And he still holds fast his integrity, although you incited Me against him to ruin him without cause."

Satan answered the Lord and said, "Skin for skin! Yes, all that a man has he will give for his life. However, put forth Your hand now, and touch his bone and his flesh; he will curse You to Your face." So the Lord said to Satan, "Behold, he is in your power, only spare his life."

Job 2:1-6
You find men of God accusing and accusing the lost and I wonder how they will win over them. They want to be saints who are not associated of social vices. They are trying to fight over governments of this world over legislations and laws through media. What if the church stood up and shone light instead?
What if men of God carried the light burden and were under the yoke of Christ which is promised to be light and just burdened themselves with the salvation of men through Christ? What if they yoked themselves to seek wisdom instead of spending time on social media to look for sermon topics?
This is what the Bible says about wisdom;
The fear of the Lord is the beginning of wisdom, and the knowledge of the Holy One is insight.

– Proverbs 9:10 ESV
This verse outrightly tells us that if someone has got no wisdom doesn't fear the Lord nor do they have the knowledge of the Holy One.
The Bible cites very well where wisdom comes from. It comes from the fear of the Lord. But it is also as simple as asking Him.
If any of you lacks wisdom, let him ask of God, who gives to all liberally and without reproach, and it will be given to him.

James 1:5 NKJV
Wisdom is also sought, not merely searched. Modern men of God merely search through scriptures to make their sermons spicy and sweet for their congregants. I will talk about seeking and searching in another post.
This is why the wisest man to have ever lived says that one is supposed to concentrate on understanding and cry for insight and search for wisdom as one would search for silver and hidden treasures.
Tune your ears to wisdom, and concentrate on understanding. Cry out for insight, and ask for understanding. Search for them as you would for silver; seek them like hidden treasures. Then you will understand what it means to fear the Lord and you will gain knowledge of God.

Proverbs 2:2-5 NLT
And Solomon continues to go deep into wisdom in the book of Proverbs;
Proverbs 8:11-12, ESV For wisdom is better than jewels, and all that you may desire cannot compare with her. "I, wisdom, dwell with prudence, and I find knowledge and discretion.
Proverbs 16:16, ESV How much better to get wisdom than gold! To get understanding is to be chosen rather than silver.
Proverbs 8:10-11, NLT Choose my instruction rather than silver, and knowledge rather than pure gold. For wisdom is far more valuable than rubies. Nothing you desire can compare with it.
But sadly, these scriptures are merely read and they only remain to be plainly – scriptures. Most do not know the difference between scripture and word. The devil knows the scriptures in and out but it doesn't change him because it is not word to him.
It is devastating that to most men of God, the Bible is simply scripture to them, mere words, that's why they merely search through scriptures and not the word of God. They hate correction because they believe that they are right in their own eyes.
I will one day write an in-depth article about the difference between scripture and word. It is however sad that men of God do not stand to be corrected or advised because false doctrine and religion is chocking them. They believe that all they know is of the Lord and is perfect.
I started blogging quite a long while ago and I was writing a lot of misleading stuff which I still laugh about to day. But I never stopped writing. As I delved and sought the Lord even in writing, I saw tremendous insight that came only from Him and I am still growing.
I am not here to disregard men of God nor undermine them, I am here to fulfill a mandate; a mandate to point to the right path a path that no fowleth knoweths not;
7 There is a path which no fowl knoweth, and which the vulture's eye hath not seen:

8 The lion's whelps have not trodden it, nor the fierce lion passed by it.

Job 28:7-9
This is the path of true worship, insight and wisdom. Why don't you share this insightful article and tell me your thoughts on the comment section?