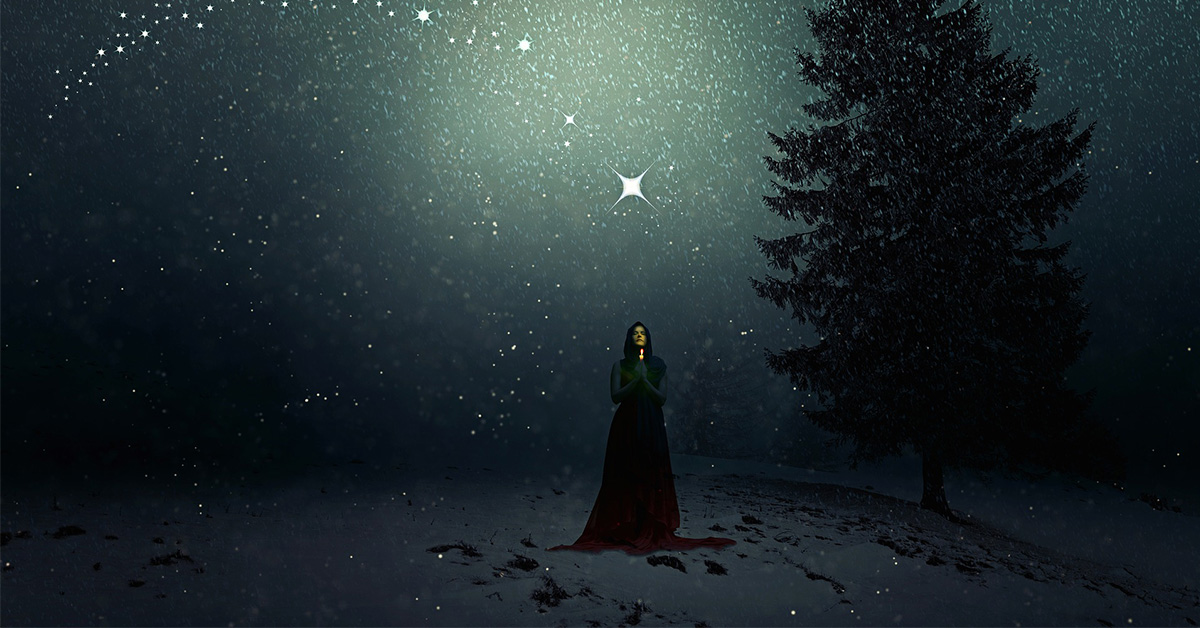 The Definition of Religion
A lot is said about religion. There are too many definitions of religion that many scholars and 'religious' leaders fail to agree on one definition.
Wikipedia defines religion as a social-cultural system of designated behaviours and practices, morals, worldviews, texts, sanctified places, prophecies, ethics, or organizations, that relates humanity to supernatural, transcendental, and spiritual elements.
Dictionary.com defines it as a set of beliefs concerning the cause, nature, and purpose of the universe, especially when considered as the creation of a superhuman agency or agencies, usually involving devotional and ritual observances, and often containing a moral code governing the conduct of human affairs.
The Oxford Dictionary on the other hand defines religion as the belief in the existence of a god or gods, and the activities that are connected with the worship of them, or in the teachings of a spiritual leader.
Now, forget everything you know about the definition of the term. Read the following verse
2 Timothy 3-5
But understand this, that in the last days there will come times of difficulty. For people will be lovers of self, lovers of money, proud, arrogant, abusive, disobedient to their parents, ungrateful, unholy, heartless, unappeasable, slanderous, without self-control, brutal, not loving good, treacherous, reckless, swollen with conceit, lovers of pleasure rather than lovers of God, having the appearance of godliness, but denying its power. Avoid such people.
The only sentence I want you to grasp, with your spirit and not your brain is the last sentence in bold. Religion is simply that – having the appearance of godliness, but denying its power.
Religion is simply denying the power of God. Anything that denies or restricts the power of God is religion. Any form of worship which tries to cage the Almighty is religion. Any doctrine that worships God in partiality is religion. Closer home?
The Tree of Knowledge of Good and Evil vs Tree of Life.
Okay, let me make this simple. There were two trees in the Garden of Eden: The Tree of Knowledge of Good and Evil and the Tree of Life. Simply put, the tree of knowledge of good and evil is general knowledge, the understanding of what is good and what is bad e.g. Is this statement familiar? "Willy Pozee is no longer a Christian. He now sings secular music. He has lost his way."
The tree of knowledge of good and evil creates reason, it is determined by what happens physically. Its building blocks are the basics of what is fathomable by a toddler. Men derive culturally instituted laws and morality from this tree, stamp God/Scripture and call it religion; their new way of life.
The tree of life on the other hand is eternal, it is unfathomable to the naked eye. It is not read in books, it is not learnt in Theology, it is not learnt through tradition but it is revealed through the Holy Spirit who searches the deep things of God. Do I scare you? It is not also merely revealed in the Bible or by praying. How many relatives of yours are known to be the holiest of people but still live miserable lives and claim it is God's plan?
The tree of life is divine and is the complete opposite of the tree of knowledge of good or evil. The latter cannot explain the virgin's birth, it cannot explain the parting of the Red Sea, it cannot explain why God had mercy on Rahab the prostitute or why Solomon, the 'bastard' built the temple. It cannot explain why people get healed of HIV/AIDS or how the lame walk. It cannot explain why underdogs make it while the 'elite' don't.
Most people eat from the tree of the knowledge of good and evil. They know a lot, talk a lot and argue a lot. They are Saints who help God in His work and when things do not go their way, they say it is God's plan. You know what? Most of these people are leaders in Church. Yes, the devil is so much active in Church than he is in the world.
It is Not God's Plan
It is not God's plan that you are not succeeding in life. It is not God's plan that you are unwell. It is not God plan for you to suffer in life. When people eat from the tree of knowledge of good and evil, they rely on Science, research, facts and well-proven human knowledge. Well, it was a well-proven fact that Sarah or any other woman for that matter could give birth at 90.
It is not God plan that you suffer so that He can teach you patience. It is not the 'phase of life'. Just because most people have struggled and research proves that, that is not God's plan for you. Just because there 'was/is' Corona and the economy 'was/is' crumbling doesn't mean the economy in your side is going to crumble too. You are a royal priesthood that is set apart from the shenanigans of the world. In fact, 2020 was my breakthrough year.
The fact that you are unemployed doesn't mean that God is teaching you a lesson. Do not subscribe to the narrative and explanations of the world. Do you subscribe to quotes like, 'Life is about ups and downs just like a pulse and something without a pulse is dead?" Do you console yourself that ups and downs are just like a pulse? But who told you the heart goes up and down? Doesn't the Bible tell you that your path you are righteous and your light shines brighter and brighter until the full light of day? Well, for me, my life goes from glory to glory, always up and up.
You are Righteous. Period.
I know in your heart and mind you are about to stamp me with the, "No one is righteous, No not one", Bible verse. But where did you get that? From merely reading a Bible verse, from your friends, from your spiritual leader or from revelation?
Do you know that you can enter the Holy of Holies right now? Yes you can, even though you think you are a sinful and a filthy person. Do you know that your past, present and future sins are forgiven? Okay… Let me simplify it for you – God doesn't not see you through your own lenses or that of other human beings, He sees you through the lenses of Christ, the ultimate sacrifice.
Religion teaches one to hate themselves. Religion teaches one that they are unworthy and are not fit for God. This is why most churches teach only about salvation, repentance, sin, the devil and the death of Christ. It is not bad to get to know about these but why dwell on that? On sin? On the cross? On such a filthy place? Very few Churches teach about the most important thing, the resurrection of Christ. No wonder some songs such as, "At the cross where I first saw the light" are usually sang. But there was darkness for three hours. You first saw the light at the resurrection of Christ, not at his death. The burden of your heart rolled away when the boulder covering the stone was rolled away by the angel. One needs revelation to realize that some songs do not glorify. When you are conscious of God, you discern His things.
Most modern Churches have been reduced to mere punchlines where most congregants are always snapping their fingers saying, "Yes Pastor!" and writing endless notes they do not read. At first, most persevere the condemnation because the doctrine dwells on sin and perfection and when they cannot take it anymore, they leave the Church to the world, where there is no condemnation.
But there is no condemnation for those who are in Christ Jesus. If you feel condemned do you think you are in Christ Jesus? Religion will teach you that you need to be perfect and spotless to fit in. Religion will teach you that God is this merciless master with a cane waiting for you to sin so that He can punish you. Religion teaches that every time something happens, you sinned or the devil is on your case. Religion teaches that we are always in a race with the devil. It will teach you that you and the devil are equals or he is greater than you.
True Christianity will tell you to come as you are, come with your filth. True Christianity will tell you to bring your drug addiction, prostitution, your perversion and your greed. Come mingle with us who have seen the light and you will automatically find the light. Darkness cannot drive darkness but light will. When you eat from the tree of life away from reason and mere physical beliefs, you will automatically fall at Jesus's knees like Simon Peter and say, "Go away from me, Lord; I am a sinful man!" not because you were coerced but because you saw the radiance of Jesus and true salvation.
Jesus, when calling the disciples, never told them to sanctify themselves first so that they can join Him. He just said, "Follow Me." A loose translation of 'come eat from the tree of life.' He simply told them to re-cast their nets and after the great multiplication, Peter repented. Are you in a Church where there is no multiplication? Are you in a Church where there is no catch after casting your nests? Well, you are serving the devil. God is a God of abundance. Anywhere bare where there is no growth and good life means there is no God.
How do you break out of religion?
Does the Holy Spirit dwell in you?
John 14:15-17
"If you love me, you will keep my commandments. And I will ask the Father, and he will give you another Helper, to be with you forever, even the Spirit of truth, whom the world cannot receive, because it neither sees him nor knows him. You know him, for he dwells with you and will be in you.
The passage above clearly stipulates that the world cannot receive the Holy Spirit why? Because they are their own gods, they are ruled by what they can see, touch and feel. Just like the Pharisees, they always yearn for signs and wonders.
Am I telling you to get born again? Yes if you are not. Rededicating your life to Christ? There is nothing like that. The day you received Christ, you received Him in ALL eternity. You are still of God but you are frozen. You are incapacitated and the devil likes it that way and that's why he will ensure that you firmly believe that you know a God whom you think is true but in real sense, you are serving him.
John 14:26
But the Helper, the Holy Spirit, whom the Father will send in my name, he will teach you all things and bring to your remembrance all that I have said to you.
Romans 8:9
You, however, are not in the flesh but in the Spirit, if in fact the Spirit of God dwells in you. Anyone who does not have the Spirit of Christ does not belong to him.
Romans 8:26-27
In the same way, the Spirit helps us in our weakness. We do not know what we ought to pray for, but the Spirit himself intercedes for us through wordless groans. And he who searches our hearts knows the mind of the Spirit, because the Spirit intercedes for God's people in accordance with the will of God.
For you to eat from the tree of life, you must have a connection, a divine connection. This connection is made by drawing closer to God. He says in John 4:8 that when we draw close to Him He will draw close to us.
How do we draw close to Him? By praying? By rummaging through the scripture? By acting perfect? In the past I have really tried to tap into the divine to no avail. I thought God was reached through constant persistent prayer and worship songs. I thought I had reached God by the feeling I got from listening to deep worship songs, crying to Him and by making a 2 hour prayer. Well, I never did.
Breaking out of religion requires one to have this desire, this great desire of wanting to learn from Him. It needs one to forget about what they know of Him because no human can decipher Him. Can you explain how Gideon won a battle with only 300 men carrying trumpets and clay pots as weapons? Humility is also key. We approach the throne of mercy with humility. David says in Psalms 51 that what pleases God is a broken and a contrite heart and not sacrifices. Not your money, land etc.
1 Corinthians 14 says that we should earnestly pursue love and eagerly desire spiritual gifts, especially the gift of prophecy. Yes, you a prophet and what is separating you from prophesying is religion – what has been ingrained in your brain since the beginning of time. Speak in tongues because you even do not know what you pray about. Your doctrine may tell you that it is not good to. Some say it is like demonic possession. Others say that Paul said we shouldn't pray in tongues. They constantly misquote 1 Corinthians 14:1-5 that says.
Pursue love, and desire spiritual gifts, but especially that you may prophesy. For he who speaks in a tongue does not speak to men but to God, for no one understands him; however, in the spirit he speaks mysteries. But he who prophesies speaks edification and exhortation and comfort to men. He who speaks in a tongue edifies himself, but he who prophesies edifies the church. I wish you all spoke with tongues, but even more that you prophesied; for he who prophesies is greater than he who speaks with tongues, unless indeed he interprets, that the church may receive edification.
If the Spirit is our helper then why not be in one with Him? Romans 8:9 says Anyone who does not have the Spirit of Christ does not belong to him. Humble before Him and you will be exalted. You are a city set on a hill to illuminate the world. To illuminate those stuck in religion. You may be the finest salt but are constantly losing your saltiness. You are constantly trampled on by people's ideologies of how you should worship God. I remind you that you are the salt of the world.
Conclusion
Religion teaches you to worship the devil. It returns you to the law of what is good and what is right. It redirects you to the life of feeling holier than thou and condemning others because you sin differently.
Religion makes you conscious of sin. It makes you conscious of danger, fear and tells you that you have to help yourself so that God can help you. Religion has got so many devilish quotes that constantly degrade your life.
You are a son/daughter of God. You are beloved and are set up in the highest places. You are positioned to acquire it by force. All you need is to tap into the divine by communing with the Holy Spirit.
John 15:15-16
I no longer call you servants, because a servant does not know his master's business. Instead, I have called you friends, for everything that I learned from my Father I have made known to you. You did not choose me, but I chose you and appointed you so that you might go and bear fruit—fruit that will last—and so that whatever you ask in my name the Father will give you.